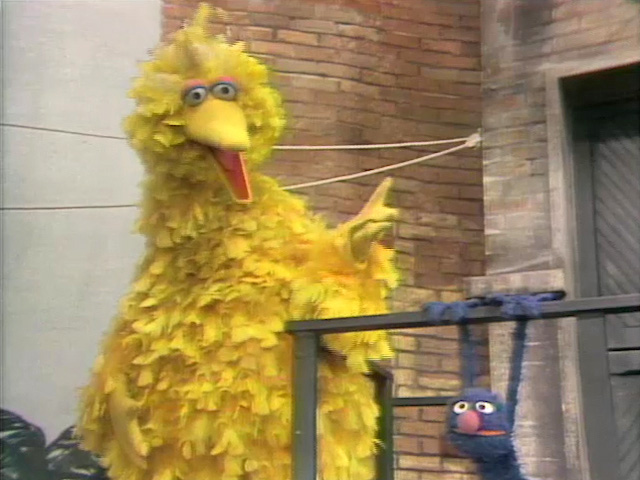 Cookie Monster collects money to save endangered species. He ends up buying cookies for himself, claiming that he's the only Cookie Monster left in the world.
Big Bird wants to teach counting to two by having Grover do chin-ups while Big Bird does the counting.
Cartoon: "Young MacDonald Went to Town"
Cartoon: "The Story of A" -- A witch tells bored kids a story about the letter A involving an ant's apple getting stolen by an archer. (First: Episode 0130)
Song: "Hello, Scale," a film about measuring weight.
Ad blocker interference detected!
Wikia is a free-to-use site that makes money from advertising. We have a modified experience for viewers using ad blockers

Wikia is not accessible if you've made further modifications. Remove the custom ad blocker rule(s) and the page will load as expected.