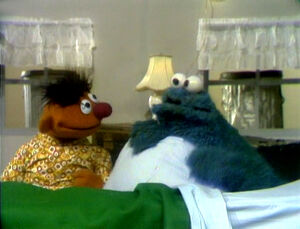 The Count counts early in the morning; his thunderclaps wake everybody up.
The Count subtracts lights by counting the streetlights that go off.
Maria, Gordon, Luis, Sam the Machine and three Kids play a rhyming game. They choose a word, and each takes a turn to rhyme that word. The first one to miss loses the round.