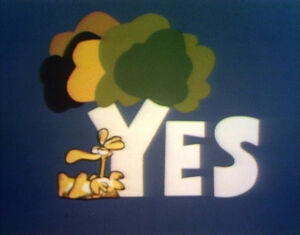 Oscar the Grouch paints a sign in which all the words are pushed together. Everyone annoys Oscar when they give their opinions about how the sign should look.
Big Bird is going to the post office to buy postage stamps. He bumps into Susan and Gordon, who forget to say hello to him. He's afraid that they'll forget all about him in the time it takes to get to the post office.
In the desert, Luis searches desperately for AGUA, but all the pumps are dry. (EKA: Episode 0680)
Film: Most animals have two eyes, ears, etc. ... but some snakes have two heads. (EKA: Episode 0331)
Gordon and the kids sort teddy bears by size.
Cartoon: Vaudeville duo Herman Happy and Stanley Sad sing a song about how they live up to their names. (EKA: Episode 0789)
Ad blocker interference detected!
Wikia is a free-to-use site that makes money from advertising. We have a modified experience for viewers using ad blockers

Wikia is not accessible if you've made further modifications. Remove the custom ad blocker rule(s) and the page will load as expected.