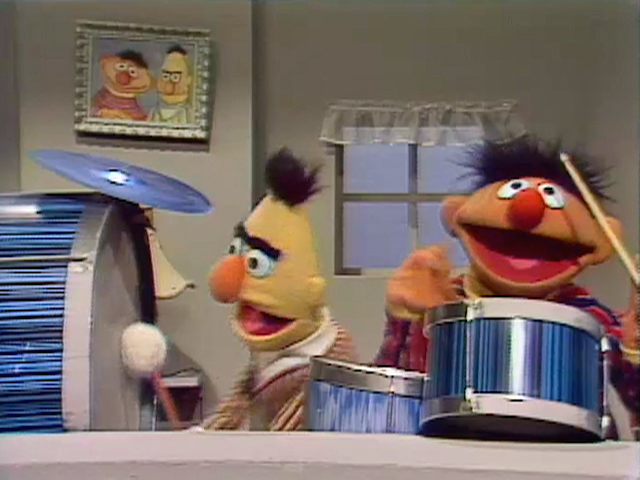 Oscar the Grouch decides to train some kids to be Grouches. The kids have a lot of fun yelling, which makes Oscar happy. Now there's more than one nasty guy around.
Big Bird plans to plant lettuce using a file cabinet to break the sidewalk to find dirt, a hat to carry away the concrete pieces, and a shoe to water the lettuce.
Ernie and Bert: Bert has acquired some drums, but he doesn't know how to play them well. Ernie teaches him how to make drum playing exciting.
David and Maria can't find each other at the park, because when one is above the bridge, the other is below, and vice versa. They finally find each other.
At Hooper's Store, Big Bird wants to make sure that Maria isn't disturbed while she's studying. He starts putting utensils away so she can have all the time she needs to study -- but he gets confused, and doesn't know where the utensils go.