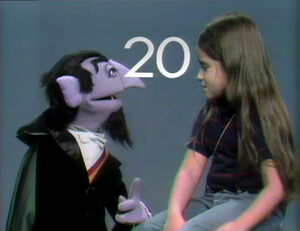 Ernie and Bert decide to go their own separate ways. Maria convinces them not to do so because then they'll never see each other. If that happened, they would be very lonely. (EKA: Episode 0692)
Bob makes the number 8 using two circles.
Ad blocker interference detected!
Wikia is a free-to-use site that makes money from advertising. We have a modified experience for viewers using ad blockers

Wikia is not accessible if you've made further modifications. Remove the custom ad blocker rule(s) and the page will load as expected.