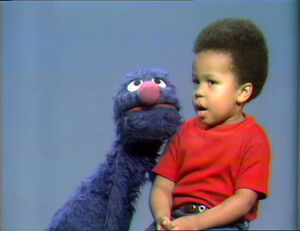 Maria plays an imagination game, pretending that she's as tiny as jacks.
Big Bird writes a poem while pretending to be a woodpecker. He bangs his beak on a tree all day, and ends up with it bandaged.
Maria is asked to pick up Mr. Hooper and Luis to demonstrate heavy and light.
Luis uses squares and circles to sort by shape.
Ad blocker interference detected!
Wikia is a free-to-use site that makes money from advertising. We have a modified experience for viewers using ad blockers

Wikia is not accessible if you've made further modifications. Remove the custom ad blocker rule(s) and the page will load as expected.