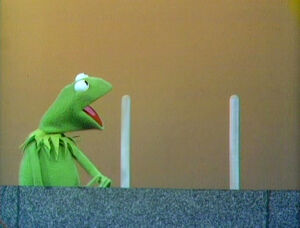 Bob is looking after Mrs. Jefferson's baby while she goes shopping. Sam the Machine asks Bob what he can do for the baby. Bob says the baby needs milk, someone to rock the carriage, and sing a lullaby to help the baby sleep. Sam makes one mistake after another.
Big Bird plays a sorting game with groups of telephones.
"Sluggo the Great" (David) puts on his baseball gear, but isn't sure which body parts to put them on.
Ad blocker interference detected!
Wikia is a free-to-use site that makes money from advertising. We have a modified experience for viewers using ad blockers

Wikia is not accessible if you've made further modifications. Remove the custom ad blocker rule(s) and the page will load as expected.