Ad blocker interference detected!
Wikia is a free-to-use site that makes money from advertising. We have a modified experience for viewers using ad blockers

Wikia is not accessible if you've made further modifications. Remove the custom ad blocker rule(s) and the page will load as expected.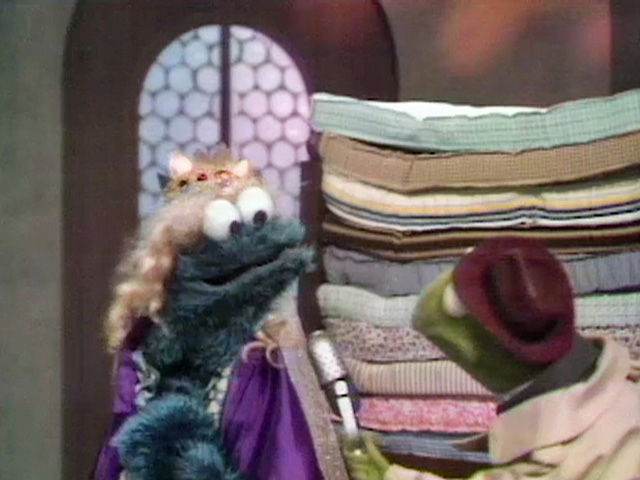 Ernie and Bert: Bert shows off his bottlecap collection to Ernie, who remembers that he found a Figgy Fizz bottle cap -- the very one that Bert needed to complete his collection. (EKA: Episode 0257)
Ernie finds an apple on a brick wall, and wants to know who it belongs to. Sherlock Hemlock helps solve the mystery, and realizes that Ernie has a brown paper bag with a hole at the bottom, and that Ernie had an apple in the bag, therefore the apple belongs to Ernie. (First: Episode 0137)
Oscar and Maria produce G words.
Film: flowers found around the city.