Sesame Street
Plot
David leaves Cookie Monster in charge of Hooper's Store.
Air date
January 24, 1975
Season
Season 6 (1974-1975)
Sponsors
O, 6

This episode guide has been compiled from materials at the CTW Archives.

ⓘ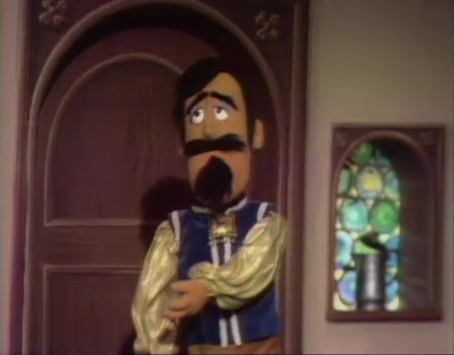 David asks Cookie Monster to watch Hooper's Store for him, but makes him promise that he won't eat all the cookies. Cookie Monster promises that he won't eat any cookies...but he gets hungry, and eats the cash register.
Using a toaster, an electric mixer, a frying pan and a display case full of cookies, Cookie Monster sorts them by function...and ends up eating the appliances.
Trying to take his mind off cookies, Cookie Monster counts stools in the store. He then eats them.
Having eaten the cash register, appliances and stools, Cookie Monster proceeds to eat everything else he can find in the store. He tells David that he's kept his promise -- the cookies are untouched.
The Amazing Mumford: Grover volunteers to assist Mumford in his rhyming magic trick, making three things come out of his hat that rhyme with knee. Grover guesses the first one, but misses the others. (EKA: Episode 0675)
Ernie is a coach for his baseball team, which is made up of three balls. He brings in three small caps and a huge yellow cap for them to try on. When the balls try on the big cap, it covers them up. Ernie gives the balls the small caps, and they're ready to start. Ernie wonders where the huge cap came from, and a big basketball bounces on -- the captain of the opposing team -- and demands to have his cap back. Ernie ends up postponing the game once he sees the competition. (EKA: Episode 0698)
Herry Monster holds a sign with the word "NO" on it, and tells Ernie that he can make him read it, to which he replies "Oh no you can't!" When he gets the joke, he tries it on Bert, but the gag backfires on him when he bets he can get Ernie to read it. (EKA: Episode 0676)