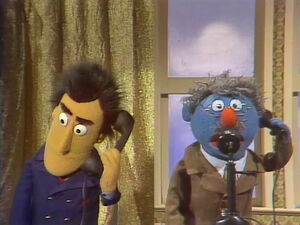 The Count plays Blindman's Bluff, but keeps counting turns instead of going after the kids.
David plays the sorting game with musical instruments and a pot of spaghetti.
Mr. Hooper tells Susan to count moon rocks and write the numbers on the blackboard, but one by one, the rocks fly away.
David, Linda and Luis demonstrate dry and wet.
Ad blocker interference detected!
Wikia is a free-to-use site that makes money from advertising. We have a modified experience for viewers using ad blockers

Wikia is not accessible if you've made further modifications. Remove the custom ad blocker rule(s) and the page will load as expected.