Ad blocker interference detected!
Wikia is a free-to-use site that makes money from advertising. We have a modified experience for viewers using ad blockers

Wikia is not accessible if you've made further modifications. Remove the custom ad blocker rule(s) and the page will load as expected.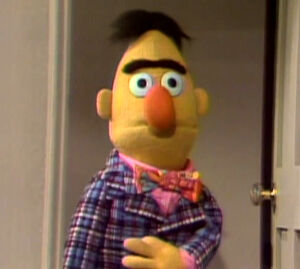 Ernie and Bert: Bert expects a visit from his identical twin brother Bart. Ernie notes that they're alike in many ways, but their major difference is that Bart has a sense of humor.
Linda and her theater friends have kids suggest monsters and scary places, and construct a story around their suggestions.
Ernie and Bert: Ernie holds a hanky while Bert sneezes -- and Bert's nose comes off in Ernie's hand. Ernie teases Bert by putting his nose back in the wrong places. (First: Episode 0026)