Episode 0684
Talk

0
26,858pages on
this wiki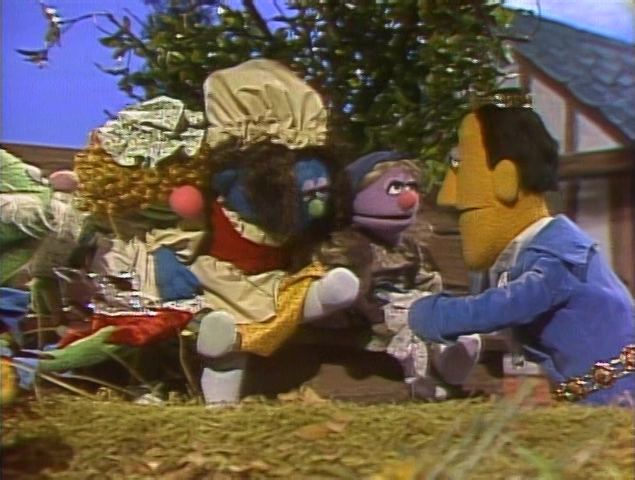 Cookie Monster becomes a cookie watcher, looking for interesting cookies for his new cookie collection.
Grover is a contestant on the "Beat the Time" game show. Grover has one minute to bring in five items that contain milk. They turn out to be ice cream, cheese, butter and two cows, all of which add up to five items.
Cookie Monster and Ernie: Ernie has four apples, and wants to draw the number 4 to represent that quantity. Cookie Monster comes along and wants to eat an apple, so Ernie crosses out the 4 and draws a 3, but then Cookie Monster decides not to eat the apple, so Ernie crosses out the 3 again and draws another 4. (EKA: Episode 0292)
Ernie and Bert: Ernie comes up with a way for him to remember to put his basketball away before he goes to sleep: he remembers with his mind, which is in his head; his head is round, and so is the basketball. His plan works the first time, but not when Bert wants to go to sleep. (First: Episode 0134)
Grover the Photographer doesn't realize that "watch the birdie" is an expression that people use when they take pictures.