Ad blocker interference detected!
Wikia is a free-to-use site that makes money from advertising. We have a modified experience for viewers using ad blockers

Wikia is not accessible if you've made further modifications. Remove the custom ad blocker rule(s) and the page will load as expected.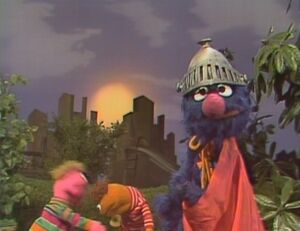 The Count counts seven flowers, and then explains that he loves to count flowers because then he gets to count sneezes. (EKA: Episode 0526)
Bob helps a girl named Jane see how great her name is by finding rhymes for it.
Maria sorts tools and a soda by function.
Luis demonstrates near and far.
Kermit's Lectures: Kermit asks the viewers to play a weather imagination game. First, Kermit imagines it's a warm, sunny day. Then he imagines that it's raining hard. Then he imagines that it's a snowy, windy day. (EKA: Episode 0325)
Two Muppet children, who can only read some words, resolve their fight over a large book by helping each other and reading alternate words. (EKA: Episode 0297)
Film: Kids narrate a tortilla contest in English and Spanish. (EKA: Episode 0573)