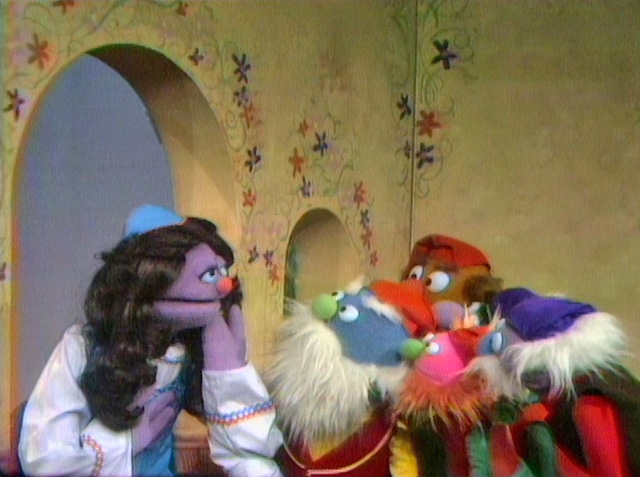 Big Bird imagines that he's living one hundred years ago. He plays the roles of Bad Bird, the fastest wing in the west, as well as Sheriff Matt Bird.
Sesame Street News Flash: The Tortoise and the Hare. When the race begins, the hare dawdles, since the tortoise is so slow he'll have time to win. Kermit rushes to the finish line so that he can see the results... and is declared the winner.
Oscar is jealous because all Maria talks about is David.
Oscar opens an argument boutique where he sells arguments for a nickel.
Notes