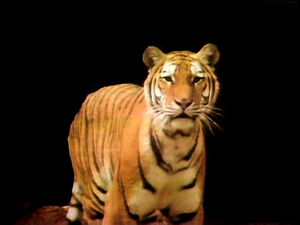 Mr. Snuffleupagus has paused to drink water from a bucket, not realizing that the water has soap in it. Snuffleupagus sneezes, producing hundreds of bubbles.
Sam the Machine tries to help Maria clean up a table, but instead he messes things up. In his attempt to help, he swallows the tablecloth. In returning the tablecloth to Maria, the rest of the trash comes back also.
Cartoon: Julius demonstrates "here" and "there", then ends up being "in pain."
Ad blocker interference detected!
Wikia is a free-to-use site that makes money from advertising. We have a modified experience for viewers using ad blockers

Wikia is not accessible if you've made further modifications. Remove the custom ad blocker rule(s) and the page will load as expected.