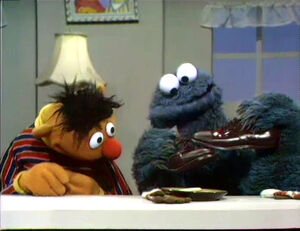 Cookie Monster helps Ernie match shoes and gloves and put them away. Guess how he puts away two matching cookies.
The New York Knicks count to 20.
Ad blocker interference detected!
Wikia is a free-to-use site that makes money from advertising. We have a modified experience for viewers using ad blockers

Wikia is not accessible if you've made further modifications. Remove the custom ad blocker rule(s) and the page will load as expected.