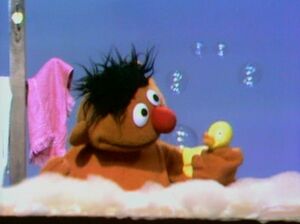 Film: Two boys each have five cents--one has five pennies, one has a nickel. They see a dime along the way, which is worth ten. They ask the man at the store for change for the dime, and he gives them a nickel and five pennies. They spend their pennies, but then they want to buy an ice cream for ten cents and the machine only takes dimes. They give the store man their nickels in exchange for a dime and they share a fudgesicle. (First: Episode 0132)
Ad blocker interference detected!
Wikia is a free-to-use site that makes money from advertising. We have a modified experience for viewers using ad blockers

Wikia is not accessible if you've made further modifications. Remove the custom ad blocker rule(s) and the page will load as expected.