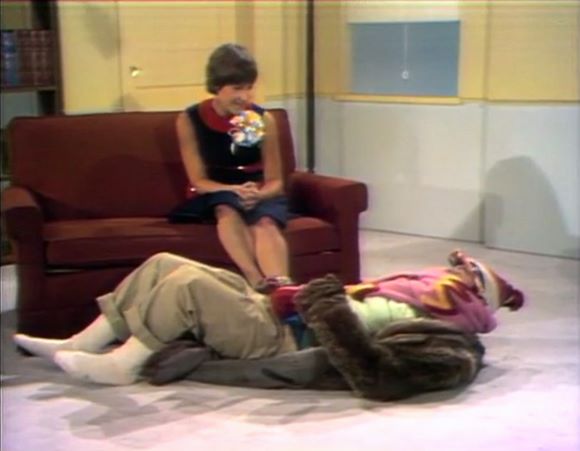 Alan Arkin plays Larry and his wife Barbara Dana plays Phyllis. Q. How will Larry get his galoshes on if he can't reach his feet? A. Larry and Phyllis cooperate. He does the sitting down part. She does the putting on part.
Hubley animation: Small "V" for voice, violin, and va-va-voom.
Count the hits with the New York Mets as Ed Kranepool and Art Shamsky bat from 1 to 14, 1 to 15 and 1 to 19.