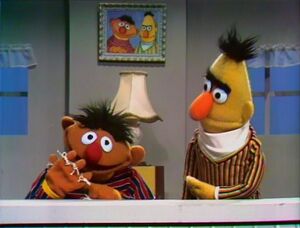 Bill Cosby demonstrates what a sad face looks like.
Oscar the Grouch tells a story about about a kitten who makes a bet with a rhino and ends up wet.
Ernie has a piece of string on each finger, in order to remind himself that they're all out of string.