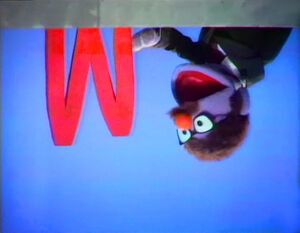 Herbert Birdsfoot explains what the letters M and W look like with a very uncooperative letter that keeps switching itself. The letter eventually stops switching, and Herb solves the problem by rotating the camera angle, turning the letter upside down.
Ad blocker interference detected!
Wikia is a free-to-use site that makes money from advertising. We have a modified experience for viewers using ad blockers

Wikia is not accessible if you've made further modifications. Remove the custom ad blocker rule(s) and the page will load as expected.