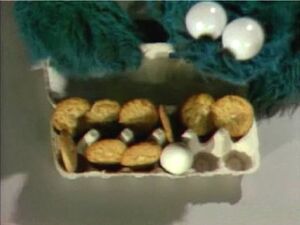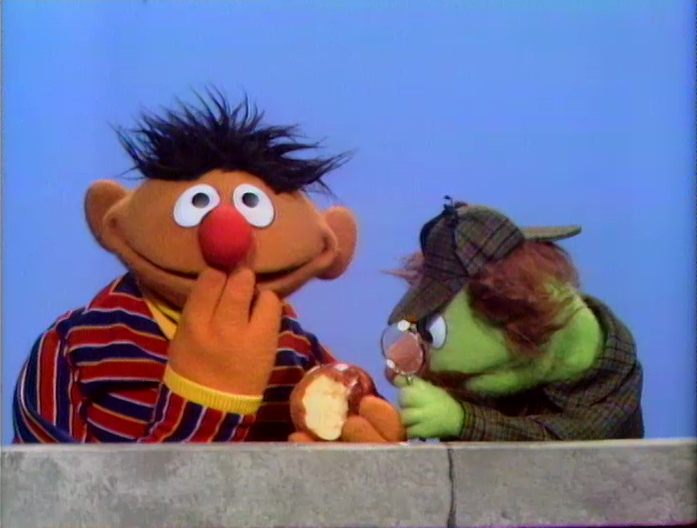 Film: Making a train engine
Bob and Oscar the Grouch discuss anger. Oscar says that while he is often grouchy, he never loses his temper. Bob insists that even Oscar sometimes gets angry. As they argue about this, Oscar gets progressively angrier.
Bob carves a pumpkin and asks the kids what they like most about Halloween. Then they find different shapes in the jack-o-lantern's face.
The word "on" demonstrated with a sandwich. The bread is on the breadboard, the mustard is on the bread, the ham is on the mustard, etc.
Spanish words: puerta, adios.