Ad blocker interference detected!
Wikia is a free-to-use site that makes money from advertising. We have a modified experience for viewers using ad blockers

Wikia is not accessible if you've made further modifications. Remove the custom ad blocker rule(s) and the page will load as expected.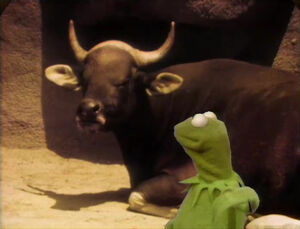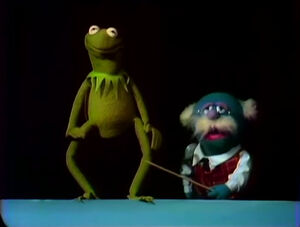 Cartoon: Poor Solomon Grundy washes a different part of the left side of his body every day, but at the end of the week, "he's still half dirty!" (First: Episode 0001)
Film: A boy counts eleven eggs and one cookie in an egg carton. (First: Episode 0002)
Cartoon: "Egg Chant": A girl skips rope and says the alphabet as a boy sits with an egg on his knee; the egg hatches, and a dancing lizard comes out. (First: Episode 0003)
Kermit's Lectures: Kermit teaches "full" with a full glass of milk until Cookie Monster drinks it all (with a straw). Disgusted, Kermit complains that he didn't want to teach "empty", but finds that he can still talk about "full"; the monster is now ''full'' of milk. (First: Episode 0081)
Cartoon: "The Story of A" -- A witch tells bored kids a story about the letter A involving an ant's apple getting stolen by an archer.
Cartoon: "Poverty H" -- an orange figure tries to talk about the letter H, but a yellow figure keeps listing H words. (First: Episode 0020)
Cartoon: A man (voiced by Gary Owens) explains how H starts the word "Hello", which is then demonstrated by people calling him and asking for someone named Harold. (First: Episode 0020)