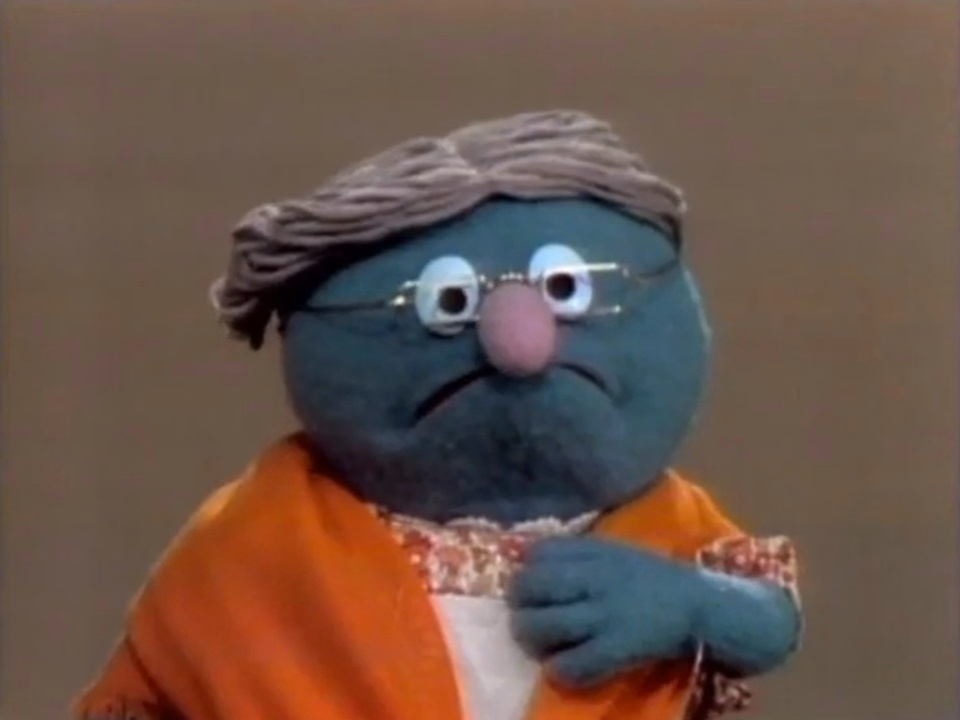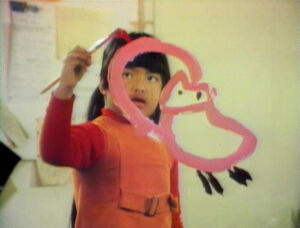 Kermit's Lectures: Kermit the Frog is about to talk about the letter R, until Cookie Monster karate chops one of the legs off, turning it into a P. When Kermit threatens to tell the monster's mommy, Cookie reassembles the broken letter back to the letter "R".
Cartoon: "Story of R" -- A man and his dog play a film about the letter R, involving a robber who steals a rooster and escapes by rowboat. (First: Episode 0011)
The cast assembles a large 9.
Guy Smiley sings "Gone with the Wind" to a young woman. During the song, a very strong wind blows – making the leaves fly off the tree, causing the woman's house to collapse, and finally ripping Guy's clothes off. (First: Episode 0034)
Ernie and Bert: Bert says that he and Ernie are looking at the "Mysterious Nose-Snatcher." Ernie, disagreeing, walks closer and closer to the camera to see. His face begins to black out the screen...but when he moves back into view, his nose is missing! (First: Episode 0005)
Film: Kids paint various animals that begin with "P" on a window. (First: Episode 0119)
Ad blocker interference detected!
Wikia is a free-to-use site that makes money from advertising. We have a modified experience for viewers using ad blockers

Wikia is not accessible if you've made further modifications. Remove the custom ad blocker rule(s) and the page will load as expected.