Ad blocker interference detected!
Wikia is a free-to-use site that makes money from advertising. We have a modified experience for viewers using ad blockers

Wikia is not accessible if you've made further modifications. Remove the custom ad blocker rule(s) and the page will load as expected.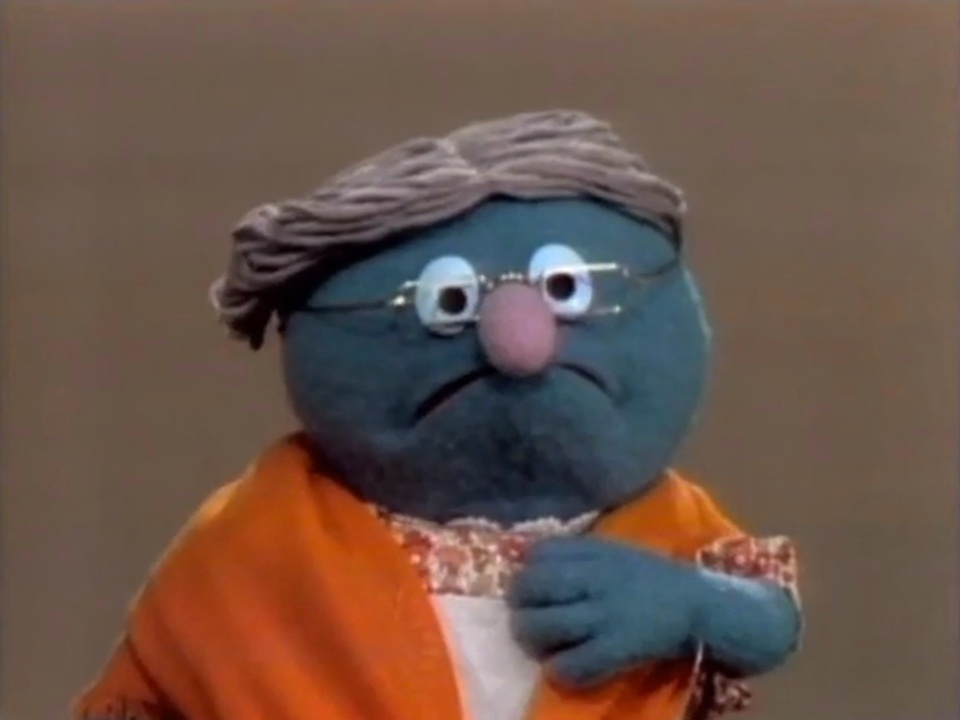 Kermit's Lectures: Kermit the Frog is about to talk about the letter R, until Cookie Monster karate chops one of the legs off, turning it into a P. When Kermit threatens to tell the monster's mommy, Cookie reassembles the broken letter back to the letter "R".
Cartoon: "Story of R" -- A man and his dog play a film about the letter R, involving a robber who steals a rooster and escapes by rowboat. (First: Episode 0011)
The cast assembles a large 9.
Guy Smiley sings "Gone with the Wind" to a young woman. During the song, a very strong wind blows – making the leaves fly off the tree, causing the woman's house to collapse, and finally ripping Guy's clothes off. (First: Episode 0034)
Ernie and Bert: Bert says that he and Ernie are looking at the "Mysterious Nose-Snatcher." Ernie, disagreeing, walks closer and closer to the camera to see. His face begins to black out the screen...but when he moves back into view, his nose is missing! (First: Episode 0005)
Film: Kids paint various animals that begin with "P" on a window. (First: Episode 0119)