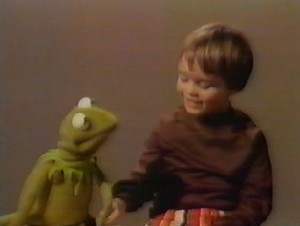 Lefty the Salesman tries to sell Ernie a letter U, which he claims to have had in his family for years. The "U" is actually a string tied to two small poles, made to look like a U.
Cartoon: "Poverty U" -- A figure gives a salute to the letter U, and presents the letter with a bouquet of flowers. (aired twice) (First: Episode 0036)
Cartoon: "Imagination V" -- A surreal segment involving the Venus de Milo statue, a violin, a vampire, and vigilantes, among other things beginning with V. (aired twice) (First: Episode 0050)
Cartoon: Two men, one named Virgil Veep, discuss the letter "V" as they stand atop a capital V. (aired twice) (First: Episode 0110)
Film: A junior car dealer displays cars of different sizes to people of different sizes. (First: Episode 0003)
Ad blocker interference detected!
Wikia is a free-to-use site that makes money from advertising. We have a modified experience for viewers using ad blockers

Wikia is not accessible if you've made further modifications. Remove the custom ad blocker rule(s) and the page will load as expected.