Ad blocker interference detected!
Wikia is a free-to-use site that makes money from advertising. We have a modified experience for viewers using ad blockers

Wikia is not accessible if you've made further modifications. Remove the custom ad blocker rule(s) and the page will load as expected.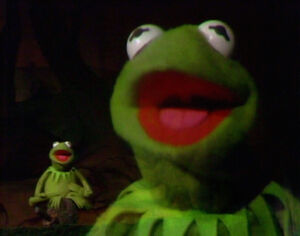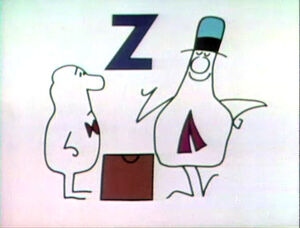 Ernie and Bert have difficulty scratching their backs, so both help each other scratch their back. While Ernie's itch takes a little too long to scratch, he introduces a film called "Everybody Scratch". After the film, Ernie notices that Bert has stopped scratching his back; Beautiful Day Monster is. (First: Episode 0012)
Ernie, dressed in his football uniform, marches around the apartment reciting his team chant. He tells Bert he's a member of the Dirty Rugs, named such because everyone beats them. (First: Episode 0009)
Ernie and Bert: Bert says that he and Ernie are looking at the "Mysterious Nose-Snatcher." Ernie, disagreeing, walks closer and closer to the camera to see. His face begins to black out the screen...but when he moves back into view, his nose is missing! (First: Episode 0005)
Bert hears the phone ringing inside a basket and asks Ernie to answer it. Ernie goes through the basket and finds a banana. He pretends it's a phone and gives it to Bert to talk on. Ernie answers the real phone and tells the caller that Bert can't come to the phone because he's talking on the banana.
This sketch was semi re-made in the 2000s.
Cartoon: A goat discusses the letter "G". A man comes by to also talk about G, but rather than point out that "goat" is a G word, he observes the grass. Disgusted, the goat butts the man out of the way. (First: Episode 0085)
Cartoon: "Imagination O" -- A surreal story about a boy, a goat, and a bulldozer that closes up a hole in a cloud that blows the cold. (First: Episode 0011)
Cartoon: "Poverty Z" -- A figure tries to sell a Z. His only customer stops him by locking him inside a zoo cage. (First: Episode 0085)
Cartoon: "Count Up Elevator" -- An elevator operator stops at ten floors to pick up passengers, including a witch, a fireman, and a kangaroo. The tenth passenger, a mouse, causes the elevator to overload and explode. (First: Episode 0003)