Ad blocker interference detected!
Wikia is a free-to-use site that makes money from advertising. We have a modified experience for viewers using ad blockers

Wikia is not accessible if you've made further modifications. Remove the custom ad blocker rule(s) and the page will load as expected.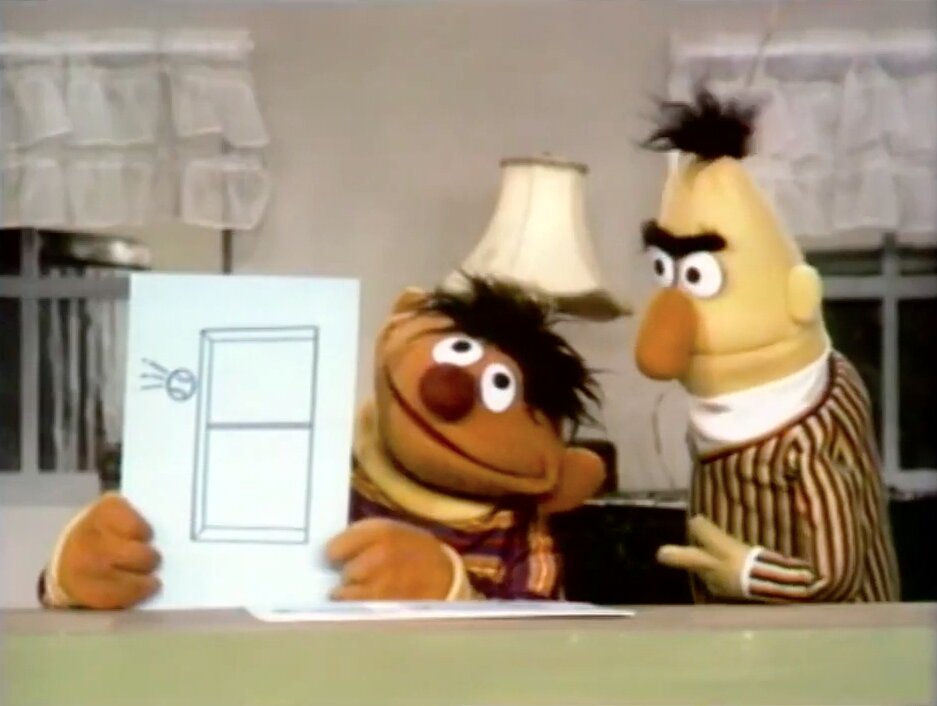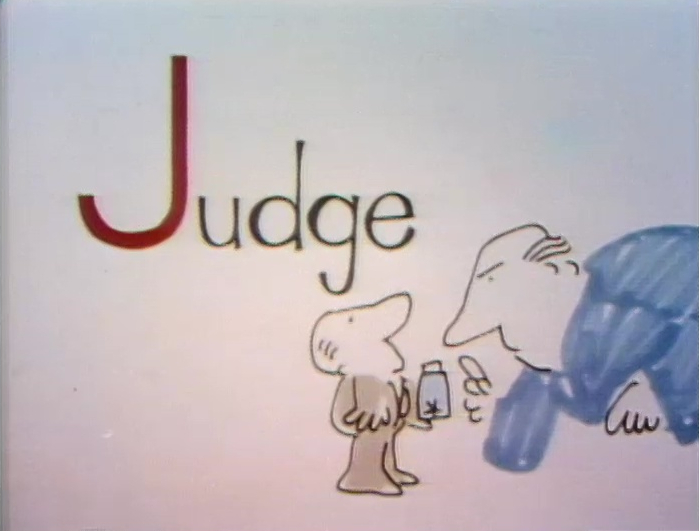 Guy Smiley hosts "The Mr. and Mrs. Game", a quiz show for newlywed monsters. Mr. and Mrs. Monster win the game, and Guy offers the choice of three prizes: a new house, a trip to Hawaii, or a cookie. Mr. Monster ravenously devours the cookie.
Snerf demonstrates shorter and longer, introducing a film about giraffes.
Kermit's Lectures: Cookie Monster drinks both of Kermit's glasses of milk, which he was going to use to explain "more" and "less". When Kermit insults Cookie Monster, several of Cookie Monster's monster pals gang up on Kermit, prompting him to point out that now there are more monsters and less frogs. (First: Episode 0004)
Cartoon: A fisherboy catches all the letters of the alphabet and makes alphabet soup. (First: Episode 0004)
Cartoon: A man talks about the letter J with a jack-in-the-box, whose lid ends up crushing him. (aired twice) (First: Episode 0071)
Cartoon: "Story of J" -- Two boys are told of a man named Joe who is sent to jail after jamming a june bug into a jar and a tire pump. (aired twice) (First: Episode 0009)
Cartoon: "Imagination O" -- A surreal story about a boy, a goat, and a bulldozer that closes up a hole in a cloud that blows the cold. (First: Episode 0011)
Cartoon: "Story of R" -- A man and his dog play a film about the letter R, involving a robber who steals a rooster and escapes by rowboat. (First: Episode 0011)
Cartoon: A man (voiced by Casey Kasem) explains the letter R with a radio. Once he starts singing, the radio decides to turn him off by tweaking his nose. (First: Episode 0011)
Cartoon: Ten little Greeblies (bug-like creatures) keep getting separated by their group, teaching a lesson in counting backwards. (First: Episode 0006)