Ad blocker interference detected!
Wikia is a free-to-use site that makes money from advertising. We have a modified experience for viewers using ad blockers

Wikia is not accessible if you've made further modifications. Remove the custom ad blocker rule(s) and the page will load as expected.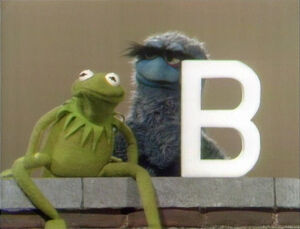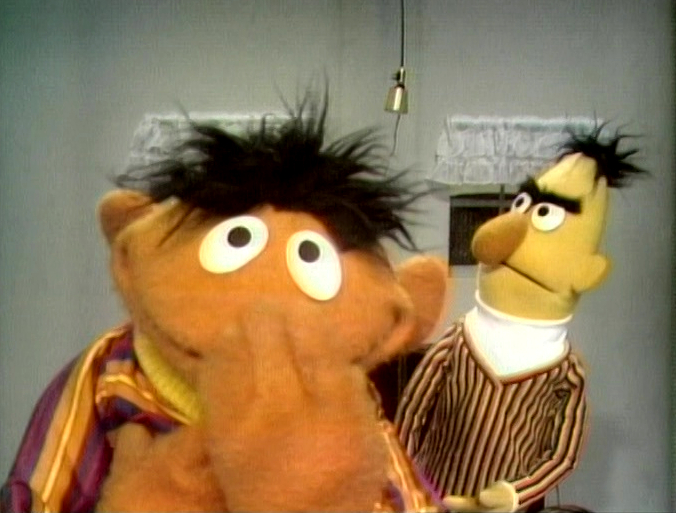 Ernie and Bert: Part 1: Ernie is a barber, and cuts all of Bert's hair off. Part 2: Ernie tries to disguise Bert until his hair grows back, but a monster (later known as Grover) mistakes Bert for his father. Part 3: Bert has grown his hair back, but now he talks like Cookie Monster.
Kermit's Lectures: Kermit the Frog tries to present a lecture about the letter B, but Cookie Monster eats the bottom of the B and turns it into an R. Kermit talks about the R, but then Cookie Monster snacks some more, and makes it a P. Kermit tries to go on, but the monster keeps eating, making it into an F, and then an I, and then nothing at all. Kermit chides Cookie Monster for ruining his lesson. Cookie Monster gives Kermit a kiss, then exits. (First: Episode 0006)
Ernie and Bert: Bert says that he and Ernie are looking at the "Mysterious Nose-Snatcher." Ernie, disagreeing, walks closer and closer to the camera to see. His face begins to black out the screen...but when he moves back into view, his nose is missing! (First: Episode 0005)
Cartoon: A man displays the capital and lowercase A, and explains what an alligator is...before he is eaten by one. (First: Episode 0006)
Cartoon: "Poverty X"--A figure explains how X is used at the end of words. (First: Episode 0006)
Countdown series: After the countdown, water comes out of the rocket and splashes everyone. (First: Episode 0022)