Ad blocker interference detected!
Wikia is a free-to-use site that makes money from advertising. We have a modified experience for viewers using ad blockers

Wikia is not accessible if you've made further modifications. Remove the custom ad blocker rule(s) and the page will load as expected.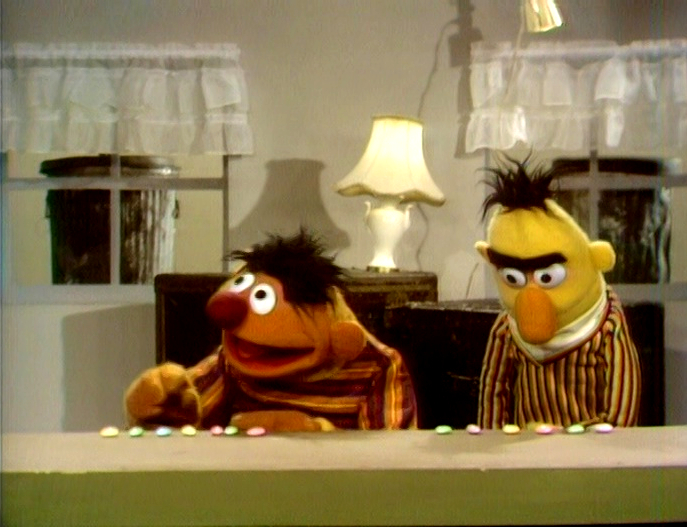 Ernie and Bert have difficulty scratching their backs, so both help each other scratch their back. While Ernie's itch takes a little too long to scratch, he introduces a film called "Everybody Scratch". After the film, Ernie notices that Bert has stopped scratching his back; Beautiful Day Monster is. (First: Episode 0012)
Cartoon: An elderly man discusses the letter K with a kitten, explaining how kittens are picked up by their mother by the scruff of their neck. A giant cat gives an example by picking up the man in this manner. (aired twice) (First: Episode 0040)
Ernie and Bert share jellybeans. Ernie has six jellybeans, and Bert has seven. Bert thanks Ernie for giving him the extra jellybean. Ernie says that isn't fair -- they should have an equal amount. To make it even, Ernie eats the extra jellybean. That's fair, isn't it? (First: Episode 0014)
Notes
This episode can be viewed at the UCLA Film and Television Archives.