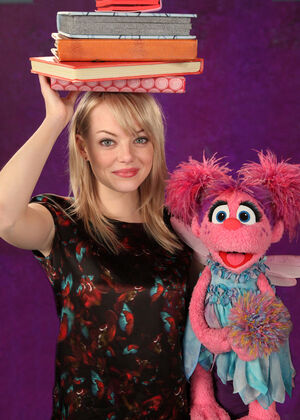 Emily Jean "Emma" Stone (b. 1988) is an American actress best known for her roles in the feature films Easy A, Zombieland and Superbad.
Stone will appear on Sesame Street to explain the word "balance" in a Season 42 Word of the Day segment. She tries to balance a laundry basket, then a stack of books, before Abby helps her out. (YouTube)
Other credits include a failed television reboot of The Partridge Family, voice over work on Robot Chicken and the 2012 big screen adaptation of The Amazing Spider-Man.
External links