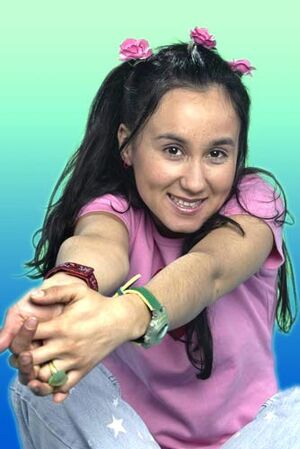 Elvan Akyildiz (b. 1977) plays Elvan on Sesamstraat, the Dutch co-production of Sesame Street.
Teenager Elvan is a 'big sister' to the Muppets. Ieniemienie especially looks up to her. She also stars in mime sketches with Hakim Traïda.
The young Turkish actress has been a part of Sesamstraat since 1997, following Esther Prins and Lot Lohr as the teenager character. Originally, she was a babysitter for the Muppets.
Akyildiz made her TV debut in Fort Alpha, a drama series about a high school.
Ad blocker interference detected!
Wikia is a free-to-use site that makes money from advertising. We have a modified experience for viewers using ad blockers

Wikia is not accessible if you've made further modifications. Remove the custom ad blocker rule(s) and the page will load as expected.