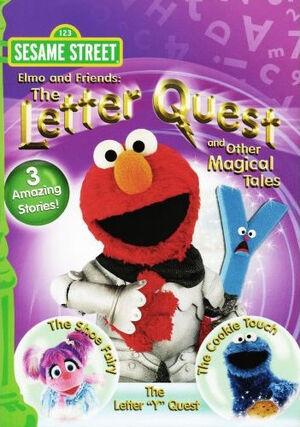 Elmo and Friends: The Letter Quest and Other Magical Tales is a DVD from Genius Entertainment released exclusively to Target for a limited time only on November 10, 2009 (it later received a broad release in October 2010). At 48 minutes in length, the DVD strings together Street stories from the following episodes:
International releases
Gallery
See also
Ad blocker interference detected!
Wikia is a free-to-use site that makes money from advertising. We have a modified experience for viewers using ad blockers

Wikia is not accessible if you've made further modifications. Remove the custom ad blocker rule(s) and the page will load as expected.