Elmo Visits the Firehouse
Talk

0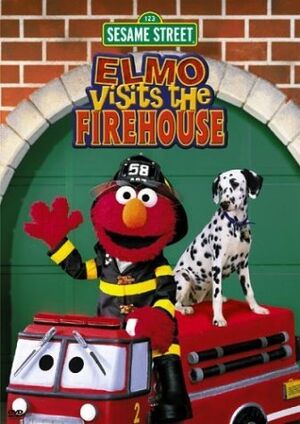 Elmo Visits the Firehouse originally aired as a 2002 episode of Sesame Street. The video release includes Elmo's World: Firefighters.
Segments
Film: Kids talk about firefighters.
Elmo and his firefighter friend, Susan, show what do to when there's a fire.
Animation: "Get Out, Stay Out! Don't You Go Back In!"
Ernie plays a guessing game with the viewer - what's small, cute, yellow and fights fires? Firefighter Duckie!
Animation: Kids name the piece of clothing a firefighter wears.
Song: Jerry Nelson sings "Firefighter Dad."
Hero Guy tries to rescue a cat from a tree.
Other releases
See also