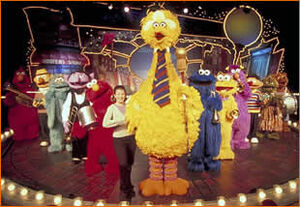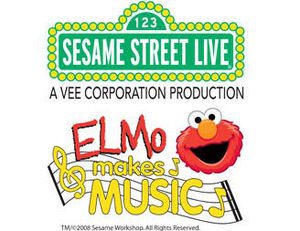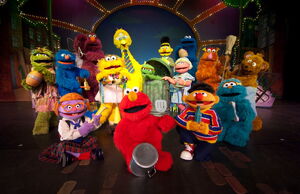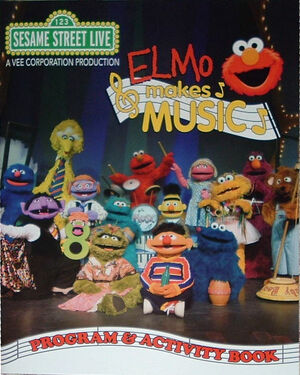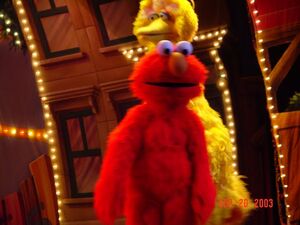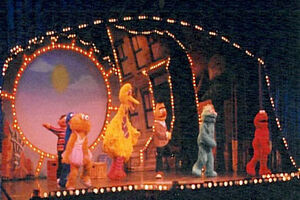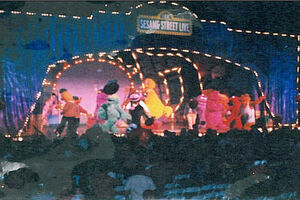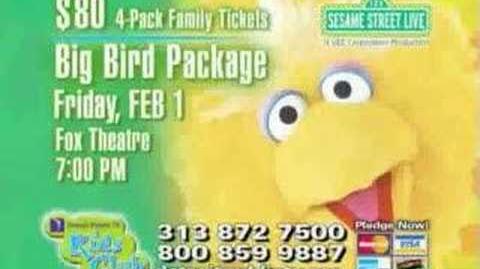 Everyone Makes Music was a Sesame Street Live show which premiered in 2001. In 2006, the show was retitled Elmo Makes Music.
When Jenny, a new music teacher, moves to Sesame Street, she finds that her truck full of instruments is missing. Elmo, Big Bird, Ernie and the gang decide to make instruments for their new friend. The show's songs include "The Hustle," "Rockin' Robin," and "Dance to the Music."
Cast
Big Bird, Oscar the Grouch, Grundgetta, Grover, Cookie Monster, Bert, Ernie, Elmo, Zoe, Rosita, Baby Bear, Telly Monster, Prairie Dawn, Roxie Marie, and a Honker.
Human Cast
Songs
Act 1
Act 2
Performing cast
2006-2007 version
2007-2008 version
2008-2009 version
Crew
Soundtrack
International
In January 2006, the show was dubbed and performed in The Netherlands for Sesamstraat's 30th anniversary. Iedereen Maakt Muziek was the second Sesamstraat Live show (following Als Ik Later Groot Ben in 2001).
in 2012, the show was translated into Latin American Spanish but with no alterations to the plot.
In 2013, the show include Mexican characters and the story changes as Susana returns to Plaza Sésamo after a trip around the world. Lola replaces Rosita.
Sources
External links
Ad blocker interference detected!
Wikia is a free-to-use site that makes money from advertising. We have a modified experience for viewers using ad blockers

Wikia is not accessible if you've made further modifications. Remove the custom ad blocker rule(s) and the page will load as expected.