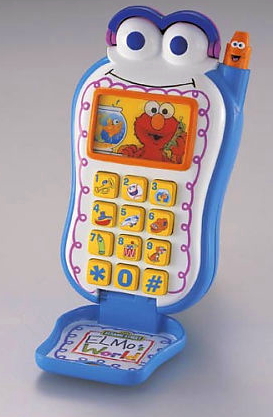 Elmo's World Talking Cell Phone is a 2004 Sesame Street toy made by Fisher-Price. The toy is a Muppet-style phone with moving eyes, similar to the Elmo's World Boom Box, and an animated lenticular screen. Elmo and Dorothy, as well as the "Elmo's World" logo, adorn the device.
Elmo's voice identifies which numbers children press, or identifies icons from "Elmo's World" and makes vocal sound effects.
Ad blocker interference detected!
Wikia is a free-to-use site that makes money from advertising. We have a modified experience for viewers using ad blockers

Wikia is not accessible if you've made further modifications. Remove the custom ad blocker rule(s) and the page will load as expected.