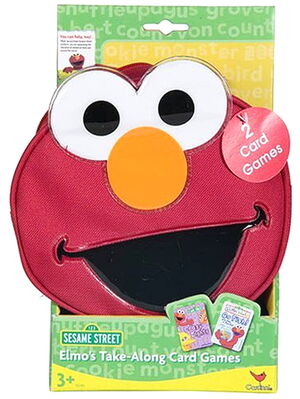 Elmo's Take-Along Card Games is a card game and backpack set made by Cardinal Games, and sold at Big Lots Stores Inc. and Dollar General Corporation. The set includes Sesame Street versions of Go Fish and Crazy Eights, packaged in a backpack shaped like Elmo.
Ad blocker interference detected!
Wikia is a free-to-use site that makes money from advertising. We have a modified experience for viewers using ad blockers

Wikia is not accessible if you've made further modifications. Remove the custom ad blocker rule(s) and the page will load as expected.