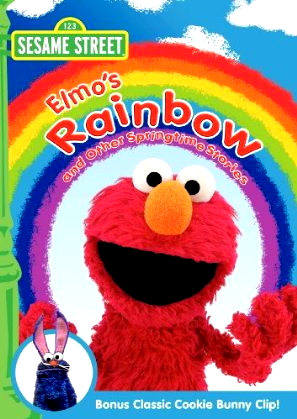 Elmo's Rainbow and Other Springtime Stories is a 2010 Sesame Street DVD. It contains three street scenes from three Season 40 episodes.
Contents
Bonus CD
When purchased at Target stores, the DVD comes with an exclusive bonus CD, featuring five songs: "Elmo's Song", "The Honker-Duckie-Dinger Jamboree", "Sesame Street Theme", "ABC-DEF-GHI", and "Put Down the Duckie".
International releases
Ad blocker interference detected!
Wikia is a free-to-use site that makes money from advertising. We have a modified experience for viewers using ad blockers

Wikia is not accessible if you've made further modifications. Remove the custom ad blocker rule(s) and the page will load as expected.