Ad blocker interference detected!
Wikia is a free-to-use site that makes money from advertising. We have a modified experience for viewers using ad blockers

Wikia is not accessible if you've made further modifications. Remove the custom ad blocker rule(s) and the page will load as expected.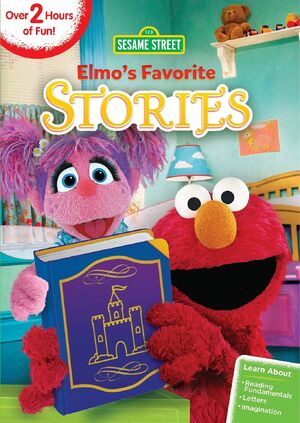 Elmo's Favorite Stories is a Sesame Street DVD released on July 5, 2016.
The DVD features 7 street stories, including "Maria the Cowgirl," "Humpty Dumpty's Big Break," "The Princess Story," "The Planet G," "Mi Amiguita Rosita" and "Abby Thinks Oscar is a Prince."
Bonus features include the full-length video, Elmo's Musical Adventure: Peter and the Wolf, and an animated storybook of Rise and Shine!
See also