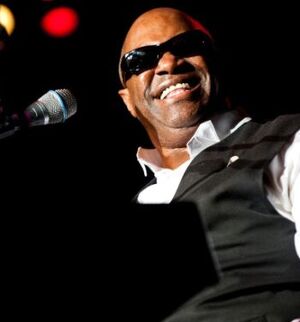 Ellis Hall (b. 1951) is a blind singer, musician, and voice actor. He voiced Uncle Grizzly in the Sesame Street Live stage show 1-2-3 Imagine!.
Hall sang as one of the California Raisins in commercials and records, and backed Kenny G and others. His vocals have been heard in Chicken Run (singing "Flip, Flop, Fly"), The Lion King 2, and Highlander II: The Quickening. He appeared on-camera in Catch Me If You Can (as a singing piano player), Big Momma's House (as an organist), and the final episode of Cop Rock.
External links
Ad blocker interference detected!
Wikia is a free-to-use site that makes money from advertising. We have a modified experience for viewers using ad blockers

Wikia is not accessible if you've made further modifications. Remove the custom ad blocker rule(s) and the page will load as expected.