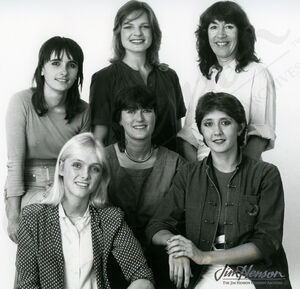 Ellis Flyte was costume designer for Labyrinth. For her work, she shared a "Best Costumes" Saturn Award with Brian Froud.
At the time of Muppet Treasure Island, she was Brian Henson's wife.
Flyte, along with Henson and Alex and Marcus Lewis, is co-owner of the Fundu Lagoon, a resort in Tanzania.
External links
Ad blocker interference detected!
Wikia is a free-to-use site that makes money from advertising. We have a modified experience for viewers using ad blockers

Wikia is not accessible if you've made further modifications. Remove the custom ad blocker rule(s) and the page will load as expected.