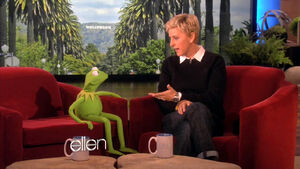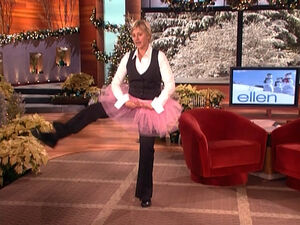 The Ellen DeGeneres Show, often shortened to Ellen, is an American daytime talk show hosted by Ellen DeGeneres. The program debuted on September 8, 2003.
On November 9, 2011, Kermit the Frog appeared on the program, to promote The Muppets, mentioning that he had wanted to be on the show for a long time.
Ellen appeared on Episode 4140 of Sesame Street, from the set of her show, to present the word of the day.
Appearances
Mentions
Ad blocker interference detected!
Wikia is a free-to-use site that makes money from advertising. We have a modified experience for viewers using ad blockers

Wikia is not accessible if you've made further modifications. Remove the custom ad blocker rule(s) and the page will load as expected.