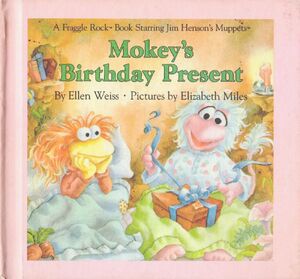 Elizabeth Miles is a children's book illustrator and painter who illustrated the 1985 Fraggle Rock book Mokey's Birthday Present.
Miles illustrated Roger S. Baum's Dorothy of Oz. Her detailed, painterly art accompanied versions of The Velveteen Rabbit, The Night Before Christmas, Little Red Riding Hood, and Goldilocks and the Three Bears. Other titles include Jennifer's Rabbit, Molly Limbo, and Louie and Dan Are Friends. Miles now lives in Hawaii.
External links
Ad blocker interference detected!
Wikia is a free-to-use site that makes money from advertising. We have a modified experience for viewers using ad blockers

Wikia is not accessible if you've made further modifications. Remove the custom ad blocker rule(s) and the page will load as expected.