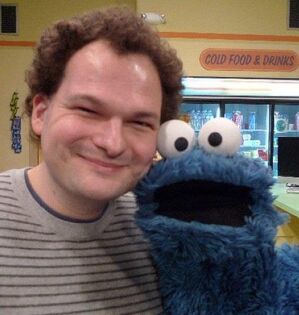 Eli Bolin is an actor and composer who has been writing songs for Sesame Street beginning with season 42.
His other composing credits include Story Pirates, Roller Disco and Billy on the Street. He also appeared on television on 30 Rock.
Song credits
External links
Ad blocker interference detected!
Wikia is a free-to-use site that makes money from advertising. We have a modified experience for viewers using ad blockers

Wikia is not accessible if you've made further modifications. Remove the custom ad blocker rule(s) and the page will load as expected.