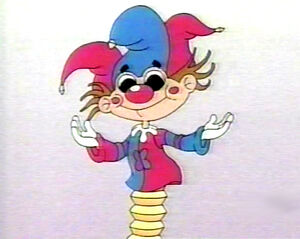 El Muñeco is an animated jack-in-the-box who appeared on Plaza Sésamo. He appeared in a series of segments produced in 1999 by Oscar González Loyo.[1] In each segment, he pops up from his box and asks the viewer to figure out the answer to his riddle, usually about an animal.
Segments
Sources
Ad blocker interference detected!
Wikia is a free-to-use site that makes money from advertising. We have a modified experience for viewers using ad blockers

Wikia is not accessible if you've made further modifications. Remove the custom ad blocker rule(s) and the page will load as expected.