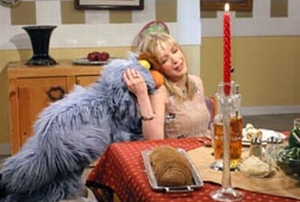 Edith Gonzalez (b. 1964) is a Mexican actress and star of telenovelas, best known for playing Monica on Corazon Salvaje. She has guest starred in multiple seasons of Plaza Sésamo, appearing in telenovela spoofs dealing with emotions.
External links
Ad blocker interference detected!
Wikia is a free-to-use site that makes money from advertising. We have a modified experience for viewers using ad blockers

Wikia is not accessible if you've made further modifications. Remove the custom ad blocker rule(s) and the page will load as expected.