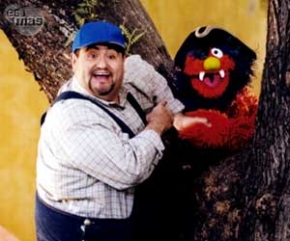 Edgar Vivar (b. 1944) is a Mexican actor/comedian who played Don Boni on Plaza Sésamo.
Vivar studied acting at the Centro Universitario de Teatro in Mexico City, which led to his best known work, working with popular comedian Roberto Gomez Bolanos, alias Chesperito, on the long running Mexican sitcom El Chavo del Ocho, playing the dual roles of landlord Señor Barriga and the child Noño. Other credits include roles in the films Bandidas (with Salma Hayek) and The Orphanage (with Geraldine Chaplin).
Ad blocker interference detected!
Wikia is a free-to-use site that makes money from advertising. We have a modified experience for viewers using ad blockers

Wikia is not accessible if you've made further modifications. Remove the custom ad blocker rule(s) and the page will load as expected.