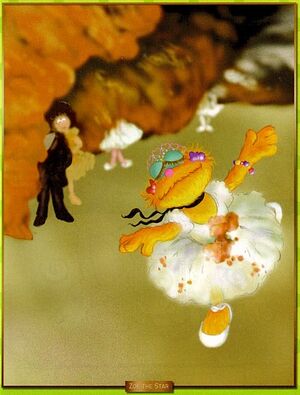 Edgar Degas (1834-1917) was a French painter and sculptor known for his paintings of dancers and racetracks.
Miss Piggy appeared in a parody of Degas' 1881 sculpture "The Little Dancer of Fourteen Years" in the 1984 Miss Piggy's Art Masterpiece Calendar.
Joe Mathieu also parodied Degas' 1877 painting "The Star" in a 2004 issue of Sesame Street Magazine, with a spoof featuring Zoe. The painting was also parodied in the Muppet Art: 1999 Calendar.
External links