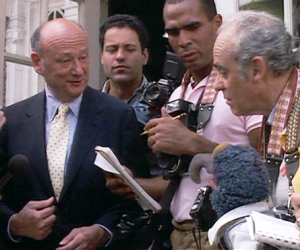 Ed Koch (1924-2013) was the Mayor of New York City from 1978 to 1989.
In 1983, he appeared in the "Great Muppet Look-Alike Contest" in the Winter 1983 issue of Muppet Magazine, paired with Gonzo.
In 1984, he made a cameo appearance in The Muppets Take Manhattan as himself, billed as The Honorable Edward I. Koch.