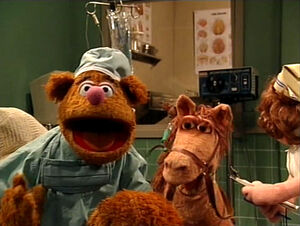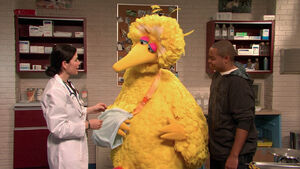 ER is a television series about a group of emergency room doctors working at a Chicago hospital. The show has ran on NBC from 1994 until 2009. George Clooney's character, Dr. Doug Ross was ranked #95 the television special 100 Greatest TV Characters.
References
Muppet Mentions
The title for a second season episode, "It's Not Easy Being Greene" is a reference to the song Bein' Green.
Connections
Ad blocker interference detected!
Wikia is a free-to-use site that makes money from advertising. We have a modified experience for viewers using ad blockers

Wikia is not accessible if you've made further modifications. Remove the custom ad blocker rule(s) and the page will load as expected.