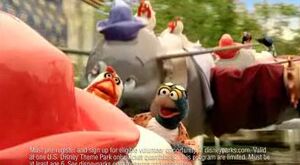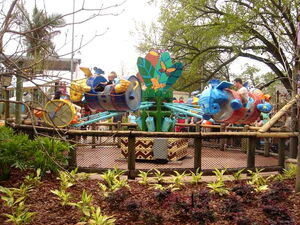 Dumbo is a 1941 animated movie from The Walt Disney Company, based upon the children's book of the same name by Helen Aberson. The film follows the adventures of a young elephant cruelly nicknamed Dumbo. Taunted for his large ears, Dumbo and his only true friend Timothy Mouse, discover Dumbo's inner beauty and self worth, with the elephant becoming a star at the film's end.
References
In the Elmo's World episode "Drums," the Drum Channel advises viewers to stay tuned for "Drumbo."
External links
Ad blocker interference detected!
Wikia is a free-to-use site that makes money from advertising. We have a modified experience for viewers using ad blockers

Wikia is not accessible if you've made further modifications. Remove the custom ad blocker rule(s) and the page will load as expected.