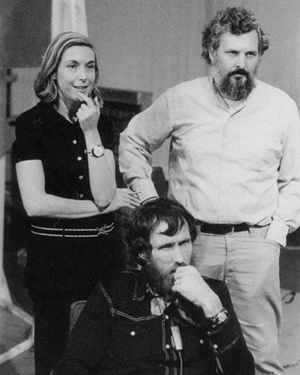 Dulcy Singer served as the executive producer for Sesame Street from 1982 to 1993. She received her B.A. in English literature from Mount Holyoke College in 1955.
Singer also produced several direct-to-video and television specials, including Christmas Eve on Sesame Street, Don't Eat the Pictures, Sesame Street, Special, and Elmo's Sing-Along Guessing Game.
During her time as show runner of Sesame Street, she oversaw decisions to handle the death of Mr. Hooper on-screen, the adoption of Miles and initially vetoed an idea for a script about divorce, which eventually never aired anyway.
Notes
Ad blocker interference detected!
Wikia is a free-to-use site that makes money from advertising. We have a modified experience for viewers using ad blockers

Wikia is not accessible if you've made further modifications. Remove the custom ad blocker rule(s) and the page will load as expected.